European project EPAWI
EPAWI – European Partnership for Auxiliary Wine industry Innovation
EPAWI's project brings together 4 clusters – Inno'vin, AgroFood & Bioeconomy agency, INNOVI and ADVID, with the aim of launching and establishing the Wine Innovation Collaboration Alliance – WICA
What's the main goal ? to launch and establish the Wine Innovation Collaboration Alliance – WICA, favouring cross-sectoral innovation for the European SMEs auxiliary of the wine industry and facilitating their international development.
North American, Chilean and Argentinian wine production sectors are the first targets to build a win-win cooperation, combining 80% of the world wine production, for a real chance for systemic shift with tangible impacts in reshaping the wine sector in face of its key challenges.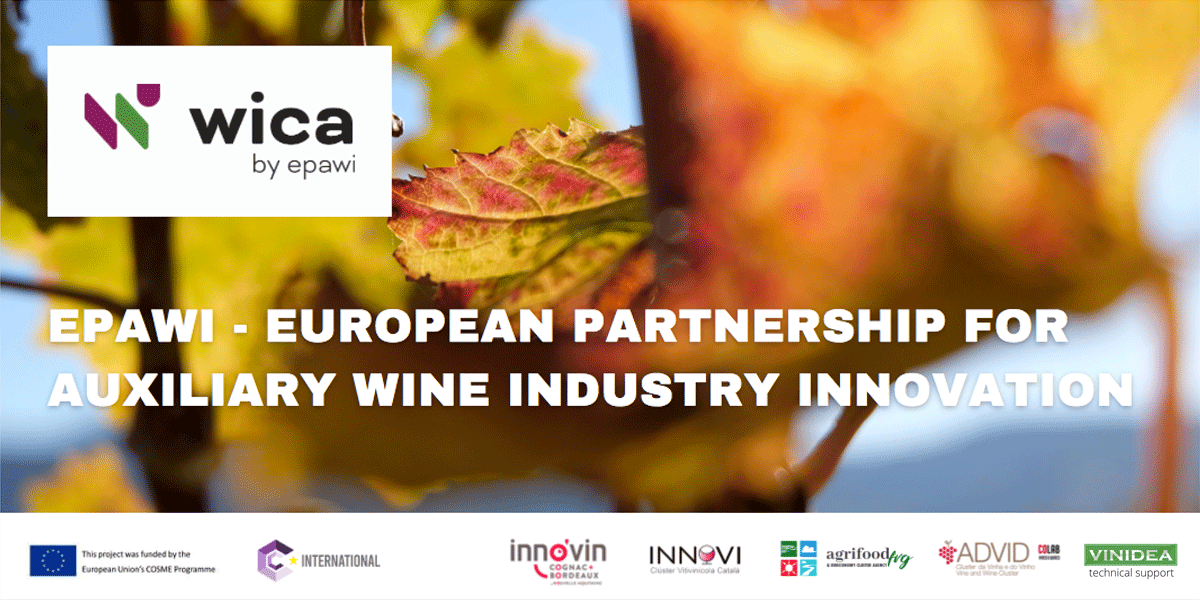 ---
The Wine Innovation Collaboration Alliance WICA
WICA is the platform created by the EPAWI project.
EPAWI aims to create a resilient sector in the transition to industry 4.0, promoting the strategy "European tech solutions for the wine industry" through the development of WICA, an ESCP4i (European cluster partnership for Going International) in grape and wine value chain.
Bringing together all the initiatives that provide not only industrial solutions but also an improvement in efficiency, connectivity and sustainability, WICA will also be able to homogenize the communication and improve the penetration of their message in markets outside the EU.
> More informations: wicabyepawi.com