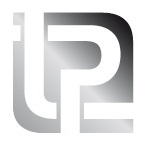 LAMOUROUX
Adresse

1 route de Canteloup Z.A. Bos Plan
33750 BEYCHAC-ET-CAILLAU
Over the last 30 years, LAMOUROUX has become the benchmark for the design, manufacture and installation of automatic temperature control and regulation systems for the wine-making industry.
LAMOUROUX is renowned for its technical expertise, mastery of its craft and pursuit of innovation.
LAMOUROUX devises tailored solutions for the most prestigious Châteaux to the smallest operations, with the quality of their equipment always the key concern.
LAMOUROUX develops also other products linked to wine-making process : barrel washer, harvest exchangers...
LAMOUROUX is editor of the wine-vine traçability software LAVILOG, since 1991.
LAMOUROUX goes to great lengths in its workshops to design and manufacture effective and reliable equipment that meets the needs of producers.
Thématiques

Matériel vinicole, Chais durables, Nouvelles technologies, R&D / transfert, Numérique